Charles Murray Anderson — Author, Blissful Parenting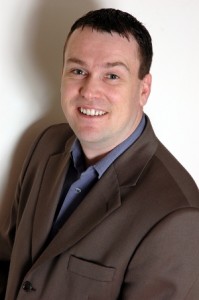 My name is Charles Murray Anderson, Founder of Blissful Parenting. I help parents, teachers and caregivers to transform child behavior problems using positive discipline techniques that will stop the bad child behavior for good.
The material that I share in my book, courses, and workshops is really inspired by the behavior challenges that I face with my own children as well as the study that I have done over the last six years. My most recent work is my book called Blissful Parenting which you can find on Amazon.
Over the past 6 years, I have embarked on a transformational journey that would forever change the way I view myself as a parent, my own behavior, as well as the relationships that I have with my children and my wife.
Now, not only do I enjoy more peaceful times with my family, but I also get to help other families locally in the Lower Mainland area of Vancouver, BC as well as a worldwide online audience. My book, courses, and workshops are held in schools, pre-schools, and daycares as well as through online media.
Inspired By My Own Challenges With Child Behavior
My tolerance level challenging behavior finally reached it's threshold when my children seemed to be walking all over me when we were getting them ready for bed one night. I said to myself "That's it! I've had it!." But it wasn't that easy at first. It turns out that this behavior is hard to eliminate once it gets started and is allowed to go on for awhile.
My first behavior reform method was punishing them! … BUT, this only worked the first couple times and then the behavior just kept coming back again and again, never really getting the message. No matter what the punishment was, eventually it was rendered totally and completely useless, day after day.
So I searched online for a solution but there wasn't really any helpful information out there. Most of it was scattered and spotty at best. I couldn't find any decent guidance to solving this problem and I wasn't about to start spanking my kids (or any other kind of violence) as a way of scaring them straight.
Also, the idea of using potentially harmful "behavior control methods" on my beloved children didn't sound too appealing either.
But after a lengthy process of trial and error, I figured out exactly what had to be done!
6 Strategies For Becoming A Blissful Parent
There are 6 primary concepts that I discuss in my book, courses, and workshops. All of which are based on time-tested positive discipline techniques as well as my own trial and error as a parent.
Here are the 6 principles of Blissful Parenting:
There is a positive solution to ANY difficult child behavior, that serves to protect the self-esteem of your children while simultaneously boosting your own.
Understanding that there are "4 hidden agendas" behind most bad behavior and that it isn't always what it seems to be. Taking the time to take a deeper look at the "REAL" cause of the behavior will lead to a much more peaceful solution.
Most miscommunication and arguments can be prevented simply by understanding "the gap" between what I am saying and what your child actually hears.
Trying to solve problems while upset will nearly always end in disaster which makes in imperative to learn and utilize stress-reduction and relaxation methods.
Allowing children to learn lessons for themselves is much more time consuming than doing it all for them, so managing your time to allow for this learning will prevent many power struggles and conflicts.
Developing a "code of honor" for your family will strengthen the relationships with one another, prevent many conflicts and power struggles, as well as ensuring that no family member is ever left behind.
My 2 Hour Blissful Parenting Workshop Is FREE
(For Groups of 15 Parents or more)
This workshop is ideal for schools, pre-schools, daycares, and all other groups, businesses, and associations that work directly with parents.
My workshop is titled: Blissful Parenting – How To Deal With Child Behavior Problems Using Positive Discipline.
Here are the benefits that your group will receive:
[red_arrow_list width="100%"]
We'll work together to create a personalized solution for solving your #1 child behavior challenge.
You'll uncover the hidden challenges that may be sabotaging the relationships you have with your children, your partner, and yourself.
And, you'll leave the session feeling renewed, re-energized, and inspired to finally stop the bad behavior and family conflict for good.
[/red_arrow_list]
For more information on booking a Blissful Parenting Workshop, please call 604-345-0770 or email Charles directly at 

cmurray (at) theblissfulparent.com.